Download audio / Listen to yourgreatlifetv on your MP3
[powerpress]

"There is no end to living awakening" -Arjuna Ardagh
Awakening To Freedom
Having someone of the caliber of Arjuna Ardagh as a guest on my show is not just a tremendous honor but a soul-enriching experience. Throughout my life I've met some incredibly wise, insightful and even famous teachers, and yet I would have to say that Arjuna is among the absolute top guides I've found during this lifetime in helping me find, recognize and embrace my own truth. For someone like me who's consistently asking questions that border on the line of "weirdly abstract" and introspectively-challenging, it's beyond gratifying to find the embodiment of someone who can answer them not just profoundly but from a sense of fully living the answers (not just intellectually crafting a deep response).
For those of you who've visited my about section, you may recall the following passage that Arjuna so beautifully said:
"I am the beggar, I am the sinner and I am the saint. I am the used car salesman, and the lonely old lady in hospice. I am Mahatma Gandhi and Saddam Hussein. I am you and me, and him and her, and all of us and none of us, and so are you. Drill down into your own inner core, and you will discover that everything "out there" is also "in here." ~Arjuna Ardah
If you resonate with my work I have a strong degree of certainty that you will find this interview to be beyond profound and if you take the time to listen to it and practice just a few of the insights Arjuna shares, I can also predict that you will experience an huge shift in your appreciation and connection to your own truth.


Some Key Insights From This Interview:
Who you really are at your deepest core and why
What does awakening mean and why you can experience instant awakening right now
Why Arjuna considers himself a "spiritual socialist"
What was Arjuna's amazing journey from longing to finding
How to recognize unlimited awareness (emptiness) while fully embodying fulness
Why what you try to avoid greatly defines you
What's the true essence of spiritual practice & what is the myth of enlightenment
A hysterically funny sneak peek/reading of his latest book "The Last Laugh"
His biggest findings from interviewing 170 world renown authors, politicians and celebrities
An incredibly beautiful & profound understanding of the architecture of a woman's heart
About Arjuna Ardah: Writer, Awakening Coach, Public Speaker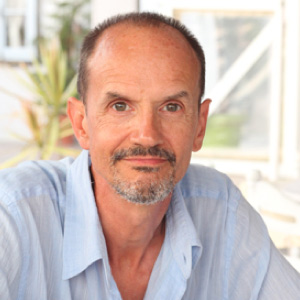 Arjuna Ardagh is an awakening coach, writer, teacher and public speaker. He is the author of seven books and many audio and video products, including the 2005 bestseller The Translucent Revolution, and his most recent book Leap Before You Look. He is the Founder of the Living Essence Foundation and Awakening Coaching Training, in Nevada City, CA, organizations dedicated to the awakening of consciousness within the context of ordinary life.
Arjuna was educated in England, at the King's School Canterbury, and later at Cambridge University, where he earned a Master's degree in literature. Since the age of 14 he has had a passionate interest in spiritual awakening, and began to practice meditation and yoga at that time. In his late teens he trained as a meditation teacher. After graduating from Cambridge, he devoted himself more fully to the call he felt inside him, and studied with a number of the world's greatest spiritual teachers, in India, Europe and the US. In 1987 he founded the Alchemy Institute in Seattle WA.
In 1991, after returning to India for a prolonged period of meditation, Arjuna met H.W.L. Poonja, a direct student of the celebrated sage Ramana Maharshi. With Poonja's help, Ardagh went through a radical shift of perspective. Rather than attaining what he had imagined, he had the profound realization that what he had been seeking for what he already was, and always had been. He realized that it was in the abandonment of all seeking and wanting that the heart found its fulfillment. What remains is a limitless presence, perfectly at peace and missing nothing.
Arjuna's first book, "Relaxing into Clear Seeing" was published in 1997, and won him critical acclaim from many of today's most eminent authorities on the transformation of consciousness. It was followed in 1999 by "How about Now?," and in 2003 by a novel, "The Last Laugh." "The Translucent Revolution," published in 2005 by New World Library, was a national bestseller, and was featured in "O" Magazine as well as on radio, TV and print media. It has been translated into 11 languages. This book is based on 170 in-depth interviews with authorities on individual and collective awakening: people like Eckhart Tolle, Byron Katie and Lynn Twist.
Arjuna speaks at many international conferences, and has appeared on TV, on the radio and in print media in twelve countries. He is a member of the Transformational Leadership Council. Together with his Norwegian wife, Chameli Ardagh, Arjuna teaches the Deeper Love seminars throughout the U.S. and Europe, to support both couples and singles to transform intimate relationship into an embodiment of the heart's deepest longing and knowing.
Ardagh currently lives in Nevada City, CA with his wife and two sons


Check Out Arjuna's Latest Book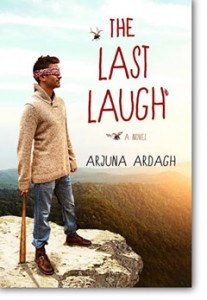 (Click on The Book Image To View on Amazon)
Check out Arjuna's Coach Training Program
His Awakening Coaching Program (Accredited by the International Coaching Federation) awakeningcoachingtraining.com
Connect With Arjuna and Sign Up To His Email List:
I've been a subscriber to Arjuna's email list for a while and it's one of the few emails I ALWAYS read.
On his Personal Site www.arjunaardagh.com
On facebook www.facebook.com/arjunaardagh/


Video Referenced in our Interview