I first connected with PR Rockstar Melissa about 2 years ago online and have been on her email list since then. Throughout this time, I've noticed that she is incredibly insightful in all PR related things and to top it off she has such a lively and passionate personality that shows through all her work. I invited her over because I know, that there are so many amazing women out there who watch my show who would really benefit from getting some media exposure and don't have a clue as to how to get started. I invite you to watch this insightful conversation and go beyond the interview and get on Melissa's email list today.
Download audio / Listen to yourgreatlifetv on your MP3
[powerpress]
"Step into your own confidence, just do it and don't wait for things to be perfect" ~ Melissa Cassera
Some key insights from this interview:
How her work with authors & professional speakers led her to figure out how to brand people as celebrities.
Why asking experts about their background gives crucial insights to your working with them.
Why everyone is at an advantage to do their own PR today.
The reason media is significantly more hungry for content today than before
What is the right approach to have a great success rate when reaching out to media
The secret to thrive when reaching out to media from an emotional stand point.
Why you need to stop trading your time for money in order to fund your passions
What's the beauty in not being attached to the outcome
Why putting yourself out there and ask creates incredible opportunities
Melissa Cassera – Award Winning PR Expert, Actress and Founder of Cassera Communications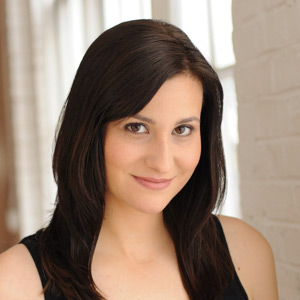 Melissa Cassera is an award-winning PR Expert and President of Publicity Firm Cassera Communications. When it comes to turning business owners into celebrities, she's the real McCoy. Melissa has 10+ years of experience as a PR strategist, marketing + communication virtuoso — and has led multi-million dollar campaigns for companies + start-ups in the US, Canada, the UK, Japan, and France.
Her clients regularly score national media attention, book deals (with bidding wars), paid speaking gigs — and sometimes, 6-figure spokesperson deals + reality TV show pilots From uncovering the latest pop culture trends for business success to prowling around E! Online for hours + hours for legitimate research, Melissa loves the challenge of blending business with passion (and guilty pleasure). Her advice has been featured on NBC, ABC, CBS, and Fox News as well as glossy magazines + web portals like Glamour Magazine, Redbook Magazine, AMEX Open and Forbes.
Connect with Melissa:
On her site: Casseracommunications.com/
On facebook: facebook.com/casseracommunications
On Twitter: @casseracomm
People Mentioned in this interview:
Program Mentioned in this interview: