Today I'm sharing an interview with my personal health coach, Giordana Toccaceli.
Gio is someone I consider to be, beyond a health coach: a true healer. In our conversation today she shares how to align more fully with your body and create a commitment of self compassion, nutrition, rest and self-love (All of which are crucial parts of finding connecting with or finding your soulmate).
Click the yellow button below if you want to apply for of the 10 complimentary calls Gio is offering to yourgreatlifetv.com viewers:


Click Here To Apply For a Clarity Session With Gio
About Giordana Toccaceli: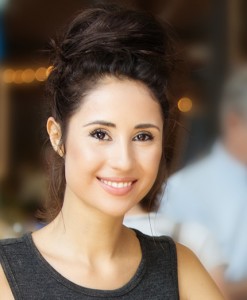 Giordana Toccaceli (Gio) is a Certified Chek Holistic Life Coach, a Certified Health Coach by the Institute for Integrative Nutrition, a Wellness Expert & a Healthy Foods Chef with over ten years experience in the Health & Wellness field. She has lived, travelled and studied across the globe.
Giordana works with smart, savvy, go-getters who want the most out of life & understand their health, wellbeing and a deep connection to themselves is foundational for a fulfilling life. Some of her clients include CEOs, successful entrepreneurs, professional athletes, actors, models & everyday families.
You can also connect with her on her website www.embodywoman.com