Today I'm sharing a second interview with my personal health coach and dear friend, Giordana Toccaceli.
Gio is someone I consider to be, beyond a health coach: a true healer. In our conversation today she shares how to create and sustain the kind of energy that's required to radiate your most resonant identity, to endure a breakup and to lead your relationships and your life from your heart. This short video is packed with actionable content so you might want to take some notes.
Click the yellow button below if you want to apply for of the 8 complimentary calls Gio is offering to yourgreatlifetv.com viewers:


Click Here To Apply For a Clarity Session With Gio
About Giordana Toccaceli: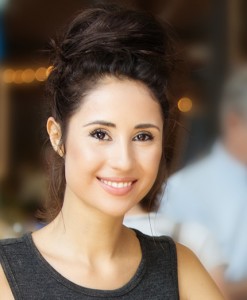 Giordana Toccaceli (Gio) is a Certified Chek Holistic Life Coach, a Certified Health Coach by the Institute for Integrative Nutrition, a Wellness Expert & a Healthy Foods Chef with over ten years experience in the Health & Wellness field. She has lived, travelled and studied across the globe.
Giordana works with smart, savvy, go-getters who want the most out of life & understand their health, wellbeing and a deep connection to themselves is foundational for a fulfilling life. Some of her clients include CEOs, successful entrepreneurs, professional athletes, actors, models & everyday families.
You can also connect with her on her website www.embodywoman.com