Download audio / Listen to yourgreatlifetv on your MP3
[powerpress]

Watching @TracyCampoli Jam on @Yourgreatlifetv
The Gift Of Being Fully Alive
Today I invited over a woman who is so passionately alive and really walks her vibrancy and health talk. In my mind, a great marker for how healthy someone is, is how alive that person shines and I'm certain you'll see what I'm talking about when you watch my friend Tracy share her wisdom and heart in this conversation.
If you're someone who cares about health, you will probably really enjoy her balanced mind, body & spirit approach and her excitement for helping others live the their very own best version.


Some Key Insights From This Interview:
Why loving and accepting yourself right now is essential in growing into the best version of you.
What's The role in balance to experience consistency in the way you look and feel.
Why both exercise and food go hand in hand in experiencing vibrancy.
How to plan for health in a practical and sustainable way
The secret to figure out your own path to health no matter how hard you've tried and failed.
What her latest program is all about
About Tracy Campoli: Lyfestyle and Wellness Coach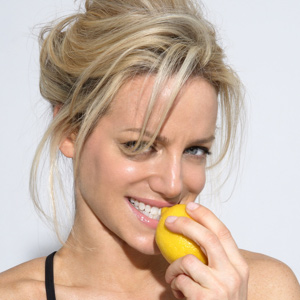 Tracy Campoli lifestyle and wellness expert is passionate about helping people live their best lives in bodies they love! With over 14 years of experience in the fitness industry as a Pilates instructor and lifestyle coach, she has helped literally thousands of people look and feel their best.
Her specialty is working with highly successful women that are over committed, over scheduled and undersatisfied with their bodies and are ready to have their bodies as amazing as their careers
Tracy's unique style has been described as "a kick in the pants with a push of love". You can find her on youtube, facebook and shaking her booty to some Samba music in NYC.


Connect With Tracy:
On her site www.TracyCampoli.com
On facebook www.facebook.com/TracyCampolicom/
On Twitter @Tracycampoli
On Her YouTube Channel (with over half a million views): www.youtube.com/user/TheTcampoli