Download audio / Listen to yourgreatlifetv on your MP3
[powerpress]


"The breath is the pathway to inner peace" ~Kristine Carlson
Last Year I had the honor of sharing an interview with NY Times Best Selling Author Kristine Carlson. It was without a doubt one of the most beautiful interviews I've shared in this site and I had a really fun time interviewing her. Since our interview I've had the privilege to continue connecting with Kris as a friend and I invited her again to share what she's been up to lately and talk about her latest amazing project, where she interviewed 50 world experts on holistic health, parenting, motherhood, and practical spirituality including Marianne Williamson, Christine Ayrlo, Lisa Rankin, Dr. Sara Gottfried and 44 more. These interviews will be available for free to be heard on specific dates and if you decide to have lifetime access to the recordings you can get all of them for an incredibly low fee. (Link to register for Free Below)


Some key insights from this interview:
Why midlife is not really a crisis
What's the depth in being a mother
What is the number one gift you can offer your children
Why she decided to interview 50 experts in about 30 days!
How Kris finds inner peace in the midst of chaos
How to respond with heart instead reacting
Why fulfillment is democratic at its core and so available to all
The beauty in fully accepting yourself with imperfections
About Kristine Carlson – Best-Selling Author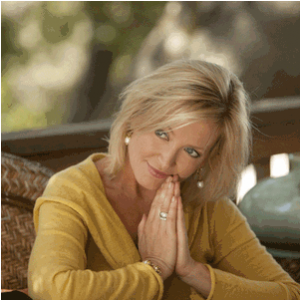 Expanding on the phenomenal success of her late husband Dr. Richard Carlson's work, (Don't Sweat the Small Stuff series), Kristine has continued to share her profound message of empowerment, success, emotional strength and love.
An unyielding believer of living in the moment and finding happiness in life, Kris has been featured on national radio and television broadcasts, including: The Today Show, Empowered Living Radio, The View, and The Oprah Winfrey Show.
A dedicated mother to her two daughters and "Nana" to her two wonderful grandchildren, Kristine prides herself on creating healthy life-long relationships and personal growth. She participates in numerous charities and is deeply committed to spreading her message of love to the world. In 2010 Kris was honored with the Kennedy Laureate Award by John F. Kennedy University. This acknowledgment was also given to Alice Waters and Dr. Sanjay Gupta for their work in the area of mental, physical, spiritual health and well being.


Enroll for Free to Receive Christine's 50 Expert Interviews
Don't Sweat The Small Stuff For Mom's Get Your Free Ticket


Connect with Kristine:
On her site: KristineCarlson.com
On facebook: facebook.com/pages/Kristine-Carlson/6892822178?ref=ts
On Twitter @KristineCarlson


People & Books Mentioned in this interview: