"Look back inside, you have all the answers" ~Sara Avant Stover
==> TWEET THIS <==


Sign Up for Sarah's Free Mini Retreat here: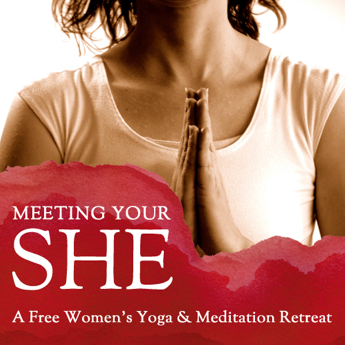 I've been missing in action in the world of interviews for the last 8 months or so. In case you're wondering why, I simply needed a break from the rigor and intensity of preparing, editing and promoting all of these interviews. The guest I'm sharing today is such a bright light so to say that I'm excited to share her today would be an understatement.
Sara Avant Stover was my last interview of 2012 and she was such a powerful presence and source of light and truth, that when I heard she was about to launch a new and amazing offering (The Red Tent) I felt compelled to break the silence and share her with all of you, amazing women.
So today I have two invitations for you: the first one is an interview that will open your heart and mind into a flowing way to deepen into your feminine. The second one is for you to check out Sara's latest offering. You can subscribe to her free online mini retreat taking place on January 30th. You can also visit the page for her Amazing 9-month immersion program "The Red Tent".
All my love,
-Bern
Some key insights from this interview:
The power in experimenting and taking the risk.
How to practically feel strong in your softness.
A deep and actionable way to practice self love
What is the value of a sisterhood to stop resisting
Why it's vital to connect with the dark Goddess
THe significance of Being the lover and becoming the divine seductress
How to connect to your spiritual power through sex
What is the red tent and how you can participate
Sara Avant Stover – Yogini, Speaker, Mentor and Best Selling Author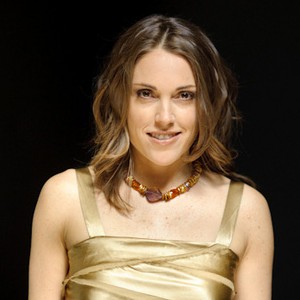 Sara Avant Stover is a yogini, inspirational speaker, teacher, mentor, and author of the best-selling book The Way of the Happy Woman: Living the Best Year of Your Life.
Sara graduated Phi Beta Kappa and summa cum laude from Columbia University's all-women's school, Barnard College. After a cancer scare in her early twenties, Sara moved to Thailand, where she embarked on a decade-long healing and spiritual odyssey throughout Asia. She became a certified yoga instructor, and went on to teach thousands of women in over a dozen countries, from the United Arab Emirates to China and from Greece to Sweden.
Sara is a student of Sofia Diaz, Sarah Powers, and others, and has been practicing yoga, Buddhist meditation, and women's work for fifteen years. She taught the first 200-hour yoga teacher training in Thailand and is the creator of the world's first Women's Yoga Teacher Training. A pioneer in merging modern women's spirituality and lifestyle, she now teaches at centers such as Kripalu and Shambhala Mountain Center. Sara's writing has been published in Yoga Journal, the Huffington Post, and Yogi Times. She has also been featured in Newsweek, Natural Health, and on ABC, NBC, and CBS.




Connect with Sara:
On Her site: saraavantstover.com
On Twitter: @SaraAvantStover
On Facebook: facebook.com/Wayofhappywoman
On Youtube: www.youtube.com/fourmermaids