NEW: Download audio / Listen to yourgreatlifetv on your MP3
[powerpress]

"I'm a huge softy at heart" ~Ashley Ambirge
==> TWEET THIS <==


Interviewing visionaries is an incredible privilege. It allows you to connect at the heart level with an amazing human being and when done consciously, can allow both people to draw out the absolute best from each other, kind of like magic :) Today is one of those days as I got a chance to interview my friend Ash Ambirge for a second time. Ash is someone I absolutely love and resonate with at a deep level. Perhaps what I love most about her is that her heart is in the right place and is way bigger than even she realizes. Aside from being one of the most talented copywriters out there today (and I'm not just saying this, this is a FACT) Ashley is someone who really "gets it". She gets what it takes to build an audience because she cares about each human being in her tribe, she gets how to sell without being salesy and has fun doing it, she gets how to take a piece of paper and breathe life into it. It's been a while since I had so much fun doing an interview (as you'll probably notice by the number of times I burst out laughing). If you want to learn more about someone who's on a trajectory to land on really big places you owe it to yourself to check this interview out right now.


Some key insights from this interview:
What is Ashley's key to consistently creating amazing content
Why disciplined combined with fun creates magnetic results.
What's the deepest pain that fuels her work.
How she manages to have people say "I want to by from you, here's my money".
What's her most recent simple pleasure.
What's are the biggest qualities in a man that melt her heart.
What are her latest initiatives to share her gift with the world.
About Ashley Ambrige: Founder of TheMiddleFingerProject.org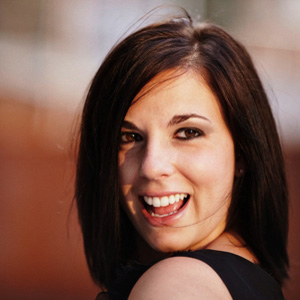 Ashley is an online marketing sexpot with a corporate background in the email marketing industry, as well as a seasoned copywriter specializing in helping companies go from mega bland to major brand–though she's most passionate about creating small businesses that feel good for your soul…and your pocket.
She's the founder of TheMiddleFingerProject.org a site whose goal is to "offer insights on how to start, run and rock your small business using the internet…so you can stop trading all of your hours for dollars, work better, and attain a higher quality of life." She's also infatuated with Latin dance, strongly believes that coffee tastes better through a straw and is disturbingly terrified of purple velour. No, really.


Connect with Ashley:
On her site www.TheMiddlefingerProject.org
On facebook www.facebook.com/TMFproject
On Twitter @TMFproject
Hands down one of the best marketing products available online today (Not an affiliate link)