NEW: Download audio / Listen to yourgreatlifetv on your MP3
[powerpress]
"When you assume love, EVERYTHING in life occurs differently" ~Nisha Moodley
I'd been wanting to meet Nisha face to face, from the first time I interacted with her sometime last Summer. Hearing about a young, absolutely beautiful (inside & out), energetic, source of purpose, who gets to travel the world doing what she loves, really stirred my interest. I was surprised that a woman as young as Nisha had so much depth in her message and furthermore, had found a way to free herself from the 9-5 constraints that so many people struggle with for a lifetime. You could say that finding a soul who is so open, magnetic and embodies a life of purpose made me absolutely keen to learn from her and also give something back to her in my own humble way.
As you will see in this interview, Nisha is one of those people that exude a powerful energy and it's hard to describe in words how strongly my heart has resonated with everything she has shared in her videos and emails. To say I'm grateful that I get to share her with you today would fall so short of how I really feel about it. I know you will gain invaluable insights today that can easily help you to start living more fearlessly and with a lot more freedom starting today.
Some key insights from this interview:
Why feeling "different" is a good thing
How Nisha naturally went from a life of partying to a life of service
How to achieve more and find more meaning with less struggle
How to break from the illusion of having to choose between to miserable options
The gift in discovering that "there's love right here"
Why assuming love changes your destiny
What are the 5 currencies of freedom
What you can do today to really get on your own path
What's the "confidence myth"
About Nisha Moodley: Founder of FierceFabulousFree.com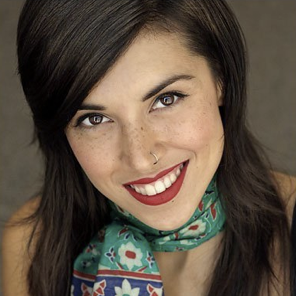 Nisha is a one of a kind entrepreneur who teaches women how to create thriving businesses that matter while embracing the freedom to live life on their own terms. Whether she's creating a boot camp in Costa Rica or enjoying the cherry blossom season in Japan, her mission is to instigate freedom in others through sharing inspiring work that speaks of truth and through being an example of possibility in her very own life. I've met few people that are as congruent with their message and as humble and generous in their sharing of skills as Nisha. Hosting her on my blog is a great privilege that I don't take for granted and our Saturday conversation was a memorable moment that I will remember for a very long time. Please do yourself a favor and get on her mailing list, you will be inspired to take action and simultaneously enjoy some of the most beautiful emails you've ever seen (no matter how many email lists you are on already).
Connect with Nisha: