NEW: Download audio / Listen to yourgreatlifetv on your MP3
[powerpress]

"You're so damn lucky to be alive" ~Ashley Ambirge
What happens when you combine the power of the feminine creative force and add honest, extraordinary, and gutsy marketing genius? You get Ashley Ambirge :) I'm not going to attempt to describe what an amazingly creative, marketing savvy, funny, woman she is, but I will say that hosting her on my show has been a true privilege. I especially love that the insights you will gain from listening to this interview can be applied not just to the art of creating a thriving business but to living a life that REALLY matters too. Aside from watching this interview do yourself a favor and get on her email list, if for not other reason, to see the best FREE product I've seen for joining a list.
Some key insights from this interview:
Understand the power of hitting the "publish" button
How to use pain to fuel your mission
Why marketing matters as much as passion
The secret to avoid struggling (like so many) when creating a meaningful online biz
The two instant solutions that create the most impact when sharing your message online
Why copy blindness might be hurting your message & how to avoid it
What's her biggest lesson from traveling the world and living in Latin America It's not what you think
What's Ashley's boldest & latest initiative
People mentioned in this interview
About Ashley Ambrige: Founder of TheMiddleFingerProject.org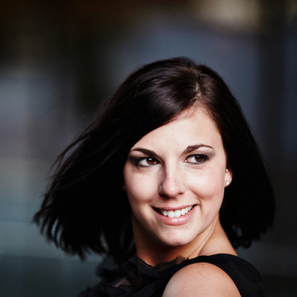 Ashley is an online marketing sexpot with a corporate background in the email marketing industry, as well as a seasoned copywriter specializing in helping companies go from mega bland to major brand–though she's most passionate about creating small businesses that feel good for your soul…and your pocket.
She's the founder of TheMiddleFingerProject.org a site whose goal is to "offer insights on how to start, run and rock your small business using the internet…so you can stop trading all of your hours for dollars, work better, and attain a higher quality of life." She's also infatuated with Latin dance, strongly believes that coffee tastes better through a straw and is disturbingly terrified of purple velour. No, really.
Connect with Ashley:
On her site www.TheMiddlefingerProject.org
On facebook www.facebook.com/TMFproject
On Twitter @TMFproject
Hands down one of the best marketing products available online today (Not an affiliate link)