NEW: Download audio / Listen to yourgreatlifetv on your MP3
[powerpress]
"The purpose of life is to be in it" ~ Amy Clover
Amy has such an inspiring story that as soon as I found out about her I extended an invitation so I could share it with all of you. She is a courageous and beautiful woman who's a living example that turning your life around despite facing extreme emotional challenges, is possible. A few years ago Amy came extremely close to committing suicide and in a split second, influenced by a friend, made a decision to get some help. Since then, Amy has become an example of possibility in her own right as well as a force for good by helping others. One of the reasons I love Amy's message so much is because she is both strong but also vulnerable. It is perhaps this openness of heart and vulnerability combo that allows her to reach out and help people who face strong challenges, look them eye to eye and say, "I know change is possible". I know you will find a space in your heart that can open widely through the truth, honesty and courage that Amy shares in this conversation.
Some key insights from this interview:
How the loss of freedom instantly awakens you to realize the depth of freedom
How she came to understand the vital distinction between finding vs creating happiness
Why labels can lead to avoiding taking full responsibility in life
The number one key (and questions) that allowed Amy to transform her life
The power of movement and food to balance your emotions naturally and with ease
Understanding the true consequences of numbing yourself
The difference that has allowed her to know she has overcome depression for good
About Amy Clover – Author, Health & Life Coach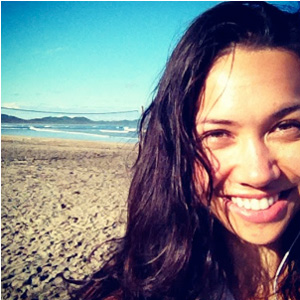 Amy is the author of Strong Inside Out, a blog devoted to helping her readers overcome life's obstacles through fitness and positive action, as well as a new book, Make This Your Moment. Before she dedicated her life to helping others, amy overcame clinical depression, substance abuse and body image problems and learned to love life through accepting herself fully.
Connect with Amy:
On her site: Stronginsideout.com
On facebook: facebook.com/stronginsideout
On Twitter: @StrongInsideOut
People & Posts Mentioned in this interview: