Download audio / Listen to yourgreatlifetv on your MP3
[powerpress]


Living Your Life Your Way With Heather Thorkelson
Heather is a passionate, vibrant and alive woman who lives her truth and shines out life. That's the easiest and most direct way I can describe her. As someone who had to build a tremendous amount of inner strength through her life experiences as a child, she's found a way to repurpose her talents in the service of others. Perhaps what I admire most about her is that she's a rare mixture of transparency and freedom whose center of power is not externally based. I know you'll find the depth of her wisdom to be as refreshing as it is inspiring. Enjoy!
-Bern
Some key insights from this interview:
How her own search for freedom led her to help others find freedom too
Why she decided to make location independence a pillar in her life
Her beautiful definition of being rich, learned from traveling around the world
What her experience with HIV positive women in Africa taught her about life
Why being in it for the long haul makes a radical difference in embracing uncertainty
How not seeing her mother from age 10 to age 20 ended up being a gift in disguise
Heather Thorkelson – Business Strategist & Architect of Freedom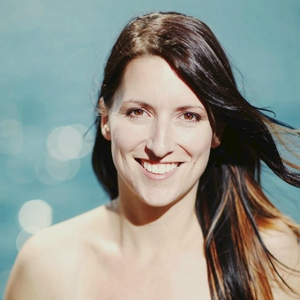 Heather is a business strategist, experiential learning enthusiast and architect of freedom. Even though a dog person, she's a bit like a cat in that she has lived many different lives. By the age of 32 she had been to all seven continents, lived in 6 different countries, and taken a number of different professions for a test drive, only to realize that she was an entrepreneur at heart.
Heather is particularly passionate about experiential learning and runs life-changing Adventure Reboot Retreats for a handful of courageous entrepreneurs in Iceland & Peru each year, helping her clients flip the switch to chart lives + careers they really, truly, radically LOVE. Heather can currently be found leading an eclectic, spontaneous, self-designed life running her location-independent business two blocks from the ocean in Peru.


Connect with Heather:
On her site: HeatherThorkelson.com
On Twitter: @heatherlyone
On Facebook: Facebook.com/heatherthorkelson


Check out her Upcoming Retreats: