NEW: Download audio / Listen to yourgreatlifetv on your MP3
[powerpress]
"I ask, what do I have, not what am I missing" ~Hannah Marcotti
I'm truly blessed to know Hannah Marcotti and have a strong feeling of certainty that after hearing out what she has to share, you'll feel the same way I do. She's a soulful, vulnerable, passionate, and giving woman who's making a difference in many people's lives through sharing her light. Perhaps the qualities I admire most about Hannah are her honesty and selflessness. Hannah is someone who is really in it to help others and understands how to appreciate the beauty of life and savor life's important little moments, the one's that really count. I invite you on a journey into her heart hoping it will open yours a little bit more (regardless of how open it already is). I'm left with no words to describe how beautiful her story and her message radiate across the universe and certainly inside my own heart.
Some key insights from this interview:
The beauty and challenge of being a highly sensitive person
A powerful way of sharing meaningful experiences as an introvert
Hannah's incredible way of grounding herself & being right here and now in gratitude
The realization that turned her life around when she had just $18 left in her bank account
The transformation that came from one of her children being born in a driving car
The biggest key that allowed her to drop her pain mediaction and live life more fully
How she came to be in love with her body and even shared her belly pics online
The 2 most crucial assets that have allowed her marriage to withstand extreme difficulties
About Hannah Marcotti – Mom, Writer, Life & Holisic Business Coach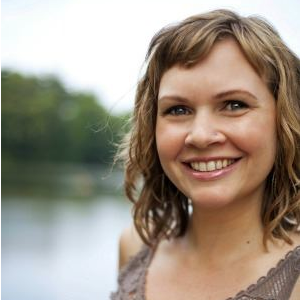 Hannah Marcotti is a quietly impassioned motivator who serves as a guide to your gorgeous life and business of the heart. She is a highly sensitive mama who wishes to help you dream and seek out the truth of your purpose and help you celebrate life. She is often found tattooing joy on the spirits of those in her community through her Joy Up programs.
Connect with Hannah:
On her site: HannahMarcotti.com
On facebook: facebook.com/hannahbmarcotti
On Twitter: @hannahmarcotti
People & Posts Mentioned in this interview: