To say I'm excited to share the following interview with my friend Gemini Adams would be a huge understatement. Gemini is such a source of light, radiance, consciousness and love that your heart deserves to know her work and connect with her powerful message. I was first introduced to Gemini by another dear friend of mine Hillary Rubin and found her to be such an inspiration not just because of what she shares but because who she is at her core that I had to connect with her. From the second I started speaking with her I got a real sense of a humble, kind and soulful person who has a true mission to help heal the world and serve others in many creative and generous ways.
Please take the time to listen to her story since it can open up a different reality for the legacy you end up leaving when you depart from this earth. I can't say enough great things about her. Enjoy!
About Gemini Adams: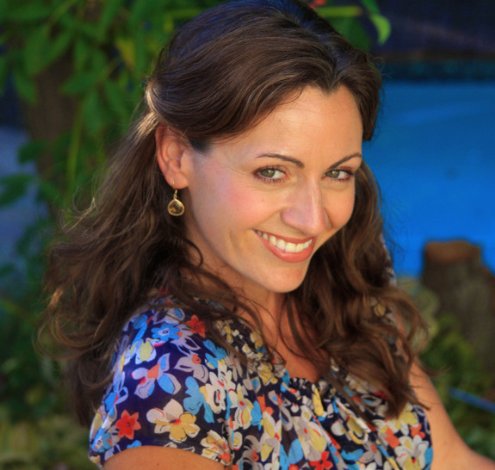 Gemini Adams is a multiple-award winning author, film producer and grief expert . In 2006, she was awarded the Winston Churchill Fellowship, which led to her research into The Role of Love in Palliative Care. In 2007, Gemini co-produced a short documentary, entitled Legacy of Love, which won the Audience Award for Best Documentary at the Elevate Film Festival. The film follows a terminally-ill cancer patient as he prepares a loving legacy for his family; a gift they will receive after his departure.
Subsequently, Gemini wrote her multiple award-winning book, Your Legacy of Love: Realize the Gift in Goodbye, which gives a personal account of her mothers battle against cancer and the insights gained from her bereavement. Gemini's proposition is that the bereaved will benefit more from our emotional assets — stories, values, wisdom and affection — precious gifts, which can be recorded and left through a Legacy of Love. This book earned Gemini the Mom's Choice Gold Award 2010, the Dad's Seal of Approval, the National Best Book Award 2009 and came in as a finalist in the International Book Awards 2010.
Gemini is the daughter of late broadcaster and journalist Andrea Adams, who was the first person to publicize the significance of workplace bullying. It is believed that Andrea coined the expression "workplace bullying" in 1988. Andrea's pioneering book, entitled Bullying at Work: How to Confront and Overcome It, was published by Virago in 1992. Andrea Adams died from ovarian cancer in 1995.
You can connect with Gemini Adams on: