Download audio / Listen to yourgreatlifetv on your MP3
[powerpress]

"If you knew somebody well enough, you would love them" -Sarah Bray
Building a Nation With Sarah Bray
I've been a subscriber to Sarah Bray's list for a while now and I've always been intrigued in learning more about in this incredibly creative woman who manages to speak her truth so powerfully and with such a unique voice. Last week I had a chance to have a deep conversation with her about what matters most to her and what gives her the ability to create powerful and meaningful work with soul. Aside from finding her answers a powerful invitation be yourself, I think you'll find Sarah to be a kind and beautiful human being who's creating her own path by living true to her heart.


Some Key Insights From This Interview:
What is "building a nation" and why is Sarah's work centered around this
How Sarah found her voice and what drives her create uniqueness through her work
What makes Sarah's heart sing
Why "doing the work" is more important than being brilliant
What is the beauty in really getting to know someone
The freedom that arises from questioning your own assumptions
About Sarah Bray: Nation Builder, Teacher, Explorer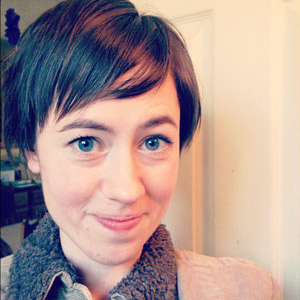 In Sarah's own words: I'm a director of nation-building. I collaborate with people to turn work that matters into thriving, fully-populated nations. I'm also an explorer and a teacher. I am constantly working on my systems to create business utopia for myself and my collaborators, and I develop and teach what I've learned (and am learning) on the Tour de Bliss. We go on 4-week group excursions around things like developing a simple and potent content strategy, creating remarkable brand experiences, and making your website do the work.
I love toast, books, my creative family (including my animator-husband and my 3 squishy kids), animated films, musical theater, the great outdoors, my pencil and notebook, and enthusiasm. I am pursuing the kind of life that can't be explained by anything but a God who loves us all. My favorite color is grass green. I want to live in a cottage on a lake with a field full of poppies outside my back door. My guilty pleasure is reading out loud…bonus points if I get to use an accent (British, of course). I get a lot of practice, because we teach our kids using lots and lots of books. I believe we have nearly 100 checked out of our library at this very moment.


Connect With Sarah & Sign Up To Her Email List:
On her site www.sarahjbray.com
On facebook www.facebook.com/sarahjbray/
On Twitter @sarahjbray


Book Mentioned By Sarah