I'm really excited to share with you for a second time the glow and the passion of Rachel Luna. Aside from being a good friend of mine, she's a remarkable human being, a purpose driven author and a woman with a big heart who's helping a ton of women find more purpose and flow in their businesses. When I think of people who have supported me and my show beyond my expectations, Rachel comes up right at the top. Today it's my pleasure to share her insights regarding Hustling with heart and her latest initiative "The Hustle Manifest Project".
NEW: Download audio / Listen to yourgreatlifetv on your MP3
[powerpress]
"EVERYTHING in life is part of a season" ~Rachel Luna
Some key insights from this interview:
What is the heart of hustling & the biggest misconceptions around that word.
What is the power in being intensely focused.
Why multitasking leads to doing many things mediocrely.
How to commit to consistency and why this is crucial to make progress faster.
The fallacy of getting more for less.
How clarity of intention produces fruitful results.
How your support system gives you love when you commit first.
Biggest lesson she's received in action.
About Rachel Luna – Author, Life & Business Coach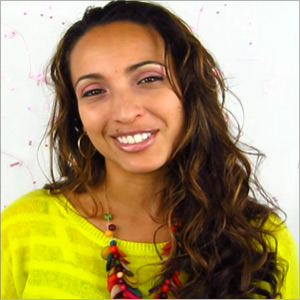 Rachel Luna is the best selling author of the book, Successful People are Full of C.R.A.P. and is a certified professional life and business coach with a proven track record for helping her clients get measurable results. She's passionate about helping women create inspired and fulfilled lives while building the business of their dreams and her mission is to change the world, one life at a time.
Through one-on-one sessions, workshops, retreats and group coaching sessions, Rachel helps women gain clarity, find their passion and pursue it with purpose, and experience radical growth and change. Rachel's earned her Bachelor of Science in Business Management from Penn State University, achieved her Professional Coach Certification from the International Coach Academy and is a member of the International Coach Federation. She's worked for companies and organizations such as Toyota Motor Sales USA Headquarters, Goldman Sachs, and The Department of the Army. Rachel is a proud veteran, having served for 10 years both active and reserve in the United States Marine Corps where she rose to the Senior Enlisted Ranks as a Staff Sergeant. These diverse opportunities provided Rachel the unique perspective of understanding the challenges of transitioning from civilian, to service member, to spouse, to entrepreneur.
Connect with Rachel:
On her site: TheTaylorMadeLife.com
On facebook: facebook.com/TheTailorMadeLife
On Twitter: @itsmerachelluna
Purchase her book: Successful People Are Full of C.R.A.P.
Program Mentioned in this interview: