NEW: Download audio / Listen to yourgreatlifetv on your MP3
[powerpress]
"When you plug into your bigness you realize that your brokenness is a lie" ~Fabeku Fatunmise
I'm not even going to attempt to put this mildly: You are in for some extreme awesomeness today. My friend Fabeku is a one of a kind human being with a gigantic heart and the wisdom of Yoda himself. He is an extremely rare combination of Zen + business alchemy with a hint of Joey Ramone. The conversation we had on a Sunday morning was such a grateful moment for me that I think you will easily be able to appreciate what happens when two souls get together with a pure intention of sharing their truth with the hope to serve others. I invite you to open your heart and mind to REALLY hear what Fabeku shares and ask you to put at least one of the insights he shares to practice immediately. Your life, your business, your friends will thank you for it.
Some key insights from this interview:
The importance of setting your own boxes on fire
How connecting to your You-ness determines how fulfilled you are when making money
Why being you allows you to lead a remarkable existence & gives others permission to do the same
The vital need to un-follow blueprints and and inject more of you into everything you do
Why it's absolutely possible to market without using fear + the more powerful alternative
How to instantly reawaken to the truth that you are not broken
The most powerful question that can instantly plug you back into your bigness
Why language reveals and shapes consciousness and the power of inventing new language
The power of rituals to make your days explosively fulfilling each and every day
The truth in being called back to the unceasing love within
The depth in losing the way to find the way
About Fabeku Fatunmise – Business Awesomizer + Suck Exorcist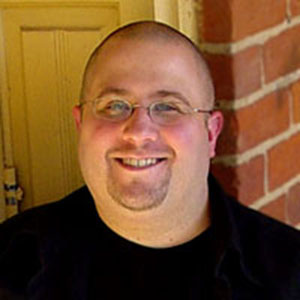 In his own amazing words –> Hi! I'm Fabeku!
(That's fah-BAY-koo for my phonetic cadets.)
I play with drums + gongs, rattles + singing bowls.
I jam with symbols + superheroes, imaginary mentors + dead rock stars, life purpose + personal power ballads.
And I work with creative supernovas – artists, writers, coaches, consultants, yogis, doctors, research scientists and web wizards.
People who want to shift their inner terrain + capture the pure essence of their purpose + rev up to full-throttle momentum + awesomize their entrepreneurial enterprises.
You don't necessarily need to know that I've done this sound stuff for twenty years. Or that I've trained with indigenous elders and mastered the art of interior landscape mapping. You don't even have to understand the mechanics behind the mojo amplification you're going to experience.
Just show up with what's shakin' + a bucket of curiosity + the willingness to dive in.
I'll take care of the rest. The results sing for themselves.
Connect with Fabeku:
On his site: Fabeku.com
On facebook: facebook.com/fabeku.fatunmise
On Twitter @fabeku
People Mentioned in this interview: