NEW: Download audio / Listen to yourgreatlifetv on your MP3
[powerpress]

"The blueprint for creating is encoded in your hormonal biochemistry" ~Alisa Vitti
Why I Love Alisa Vitti & I Have a Good Feeling You Will Too:
One of the most rewarding aspects of running my online show is the humbling experience it allows me to connect with inspiring women who are changing the world on both sides of the viewing spectrum (you on one side and my amazing guests on the other). My interview today is a vivid example of this. A couple of days ago I got a chance to connect with and learn from an incredibly wise woman in the area of women's hormones and health. Alisa Vitti just launched her new book "Woman Code" last week on national TV at the Dr. Oz Show, and I got a chance to find out first hand what it's all about and why it can make a BIG difference in your life.
As someone who's deeply committed to health and who wants you to be an empowered consumer and patient, I couldn't let the opportunity pass to share Alisa's depth and wisdom with all of you. Aside from the obvious knowledge you would expect someone who writes a groundbreaking book on hormones to have, Alisa is a woman who is as wise as she's radiant and beautiful and both inside and out. Since I've been speaking so much about feminine radiance lately I want you to pay close attention to how gently and flowingly Alisa embodies this feminine light.


Some Key Insights From This Interview:
Why paying attention to your hormones is vitally important in determining your overall health.
How she shifted from weighing 200 pounds and being covered in acne to healing her body and mind from the inside out.
What's the significance of "getting into a partnership with your body".
How she used a painful prognosis to fuel the search for her truth and ultimately discover her groundbreaking protocol.
What are the biggest misconceptions about women's energy and sex drive.
Why it's important to interpret your body's signals rather than following your cravings.
What Woman Code is about and why it can help you be hormonally balanced for the rest of your life.
How you can use the fluctuation of hormones in your cycles to become a powerhouse in your mission.
About Alisa Vitti: Founder & CEO of FLO living and Author of "WomanCode"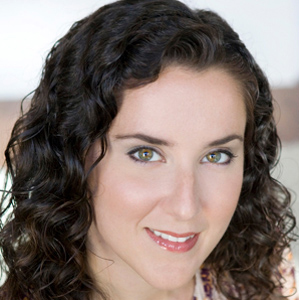 Alisa Vitti, HHC, AADP (Holistic Health Counselor, American Association of Drugless Practitioners) is the founder of FLOLiving.com, a virtual health center that supports women's hormonal and reproductive health.
Alisa began her journey in women's hormonal health 15 years ago, when she was battling frustrating health symptoms. At the time, Alisa weighed 200 pounds, was covered in painful cystic acne, had her period about twice a year, and felt chronically fatigued. Doctors couldn't figure out what was wrong. Eventually, Alisa discovered she had PCOS and was told by doctors she would need to be medicated for life. Unwilling to accept a future of diabetes, obesity, infertility, heart disease, and cancer, she took matters into her own hands.
After graduating from John Hopkins University, where she was on the path to becoming an OB/GYN, she began studying integrative nutrition, Chinese medicine, and functional endocrinology. Guess Alisa completely healed herself of her hormonal problems and created a five-step protocol to help women around the world do the same.
After 10 years of running a thriving women's wellness practice in Manhattan, Alisa took her business online. Today, thousands of women in five continents are studying and implementing Alisa's protocol through her Hormonal Sync System (HSS), a one-of-a-kind online learning and support program.
Alisa has spoken at TEDxWomen, Hay House's "I Can Do It!" Ignite Tour, Women's International Summit for Health, The Reveal Conference hosted by Donna Karan's Urban Zen Foundation, American Infertility Association's annual conference, Columbia University, and many more.She has also been featured in various media including CBS News, Fox Business News, Huffington Post, Life & Style, Natural Health UK, FertilityAuthority.com, and leading internet vlogs.


Connect With Alisa:
On her site www.FloLiving.com
On facebook www.facebook.com/FloLiving
On Twitter @FloLiving
Check Out Her Book
Woman Code – Perfect Your Cycle, Amplify Your Fertility, Supercharge Your Sex Drive and Become A Power Source.


Check Out Her Powerful TEDX Talk Too