NEW: Download audio / Listen to yourgreatlifetv on your MP3
[powerpress]
"Kindness is a choice" ~Amanda Oaks
Amanda is a woman full of life, kindness, hope, humility and generosity. She came into my life through a tweet and we quickly became friends through sharing truth and connecting with each other's work. I feel so blessed to share her story today, partly because she's someone who's usually orchestrating the sharing of others and partly because she has often stayed away from video and I'm honored to host her first video interview. Despite the fact she has one of the most beautiful communities anywhere online today and is a busy mother of two beautiful boys, she is always incredibly generous with her giving and her time. As you watch this today I want you to take a moment to appreciate the tremendous courage it took for her to shine her light on video and to do so in such a powerful way too. Any words I can share about how much I appreciate her friendship and her work would fall way short of reality. I know that what she shares is profound and can have a deep impact in your life today.
Some key insights from this interview:
Why kindness is a choice
The power of redefining what a "bad day" is
Why sharing your story liberates you and others
How holding space for others to be as they trully are, creates more love
What has been Amanda's biggest difference in her ability to monetize her passion
The simple solution to get tons of inspiring people to want to collaborate with you
How to practically experience kindness and love more consistently
Why creativity manifests greater awareness
About Amanda Oaks – Artist, Poet, Founder of Kindovermatter.com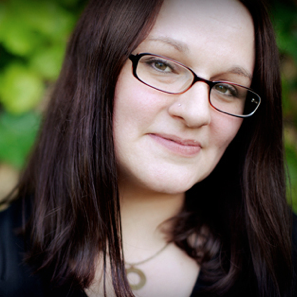 In Her Own Words: I am a self-taught artist, writer, designer & a big-big dreamer. I haven't had any formal education on cultivating peace & love in others but I feel that my past experiences working in health care, as a hospice nurse, nursing assistant & an activities coordinator in a nursing home, guided me to go this direction with my creativity.
Being a 4th generation entrepreneur, there has always been creative goodness brimming with entrepreneurial spirit surrounding me. So, take that & mix it with my compassion for the human race & my love for making one smile & this is what you get: Kind Over Matter.
I love celebrating people. I love rooting for people to be their greatest selves & make their dreams happen. My hope is that I set an example showing that you can thrive by doing it with love & kindness… & have a helluva lot of FUN doing it. I'm a bit a goofball. I swear a lot. Music, laughing, kissing & dancing are 4 of my most favoritest things.
Connect with Amanda:
On her site: Kindovermatter.com
On facebook: facebook.com/kindovermatter
On Twitter: @kindovermatter
People & Posts Mentioned in this interview:
Watch her 60 Second Sneek Peak