The best way I can describe my guest today, Dyana Valentine, is as an incredibly vibrant, wise and alive human being. What initially attracted me to invite her to my show is the empowered authenticity and intuitive straightforwardness with wich she shares her work with the world. She is an authentically radiant (and beautiful) woman who's not afraid to step into her power, share her truth without wanting to please others, and shine her light out of a deep desire to serve. I invite you to watch this interview focusing not just on what she shares but how beautifully real her vibe is. I know you will come out with a few priceless insights from someone who is choosing to live her life on her own terms.



Download audio / Listen to yourgreatlifetv on your MP3
[powerpress]


"We need partnership, deep compassion and intimacy" ~ Dyana Valentine
Some key insights from this interview:
How an early moment of "engaged stillness" shifted her awareness in life
How she managed to share her value in a university setting without surrendering her authenticity
What is the value in starting with a Paradigm when you're asked what you do
What is the insanely valuable gift in finding out your many why's
Why your real power lays in the edges of your spectrum
How she shifted the focus of work from broader outreach to more intimate 1-on-1 coaching
Dyana Valentine – Business Life Coach, Urban Priestess and Passion Instigator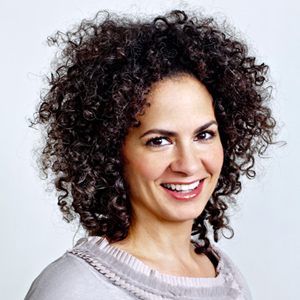 Dyana Valentine is not for the faint of heart. She's spent 13+ years teaching leaders to listen to themselves and complete seemingly impossible projects—we're talking major brand overhauls, six-figure product launches, full-fledged manuscripts.
She serves up straight-from-the-hip advice in online magazines and columns all over the 'net. In a past life, she was an idiot-savant microsurgery tech, worked for the Olympic Games organizing committee, and was personally approached by the FBI with a recruitment invitation—for classified reasons – on two separate occasions.




Connect with Dyana:
On her site: DyanaValentine.com
On Twitter: @Dyanavalentine
On Facebook: Facebook.com/Dyanavalentine


Check out her latest 12 Month Program: