NEW: Download audio / Listen to yourgreatlifetv on your MP3
[powerpress]
"We're the summary of our strengths not the summary of our flaws" ~Danielle Leslie
Today I'm excited to share with you an interview with someone who loves showing people how to create a life of meaning and purpose by creating businesses around their passions. My friend Danielle is young, articulate and passionate and at her young age has already been involved in and co-founded a few startups. Creating freedom is one of the most exciting aspects of being alive and as such I have certainty that you will find the insights that Danielle shares in this interview to be as purposeful as they are liberating
Some key insights from this interview:
The importance finding your "common thread"
Her story from recent college grad to founding a successful startup
What makes people want to really help you
The simple yet profound path to move from having a job to living from your passion
What is the beauty and freedom in finding passion projects
The power of reminding yourself of your shining moment in order to overcome challenges
How she grew her income X10 in a period of just 2 months
Why life is more fulfilling when you're anchored by your why
Why living life out loud gives others permission to do the same
Danielle Leslie – Entrepreneur & Founder of DoLoveProject.com & WeAreBigFish.com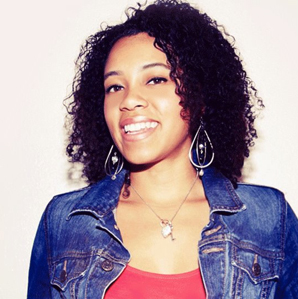 Danielle 'D-Love' Leslie is addicted to doing what she loves and created the Do Love Project to mobilize more people to build their lives (and start businesses) around their passions. She previously co-founded GenJuice and helped it become a community of Gen Y entrepreneurs. In 2010, Danielle and her team met with over 300 first-time entrepreneurs and reached over 16,000 people during their national sponsored GenJuice tour and completed an NYC-based startup accelerator a year later.
Danielle encourages individuals to: "Do what you love out loud, and earn what you deserve unapologetically." Danielle takes her years of experience with startups and helps individuals understand how lean startup principles can apply to effectively building their personal brand and passion-driven businesses. She's helped several first-time coaches and consultants define their "WHY," design their services, and find their first clients with Press Play.
Connect with Danielle:
On Her site: doloveproject.com
On Facebook: facebook.com/doloveproject
On Twitter: @danielleleslie
People Mentioned in this Interview: