NEW: Download audio / Listen to yourgreatlifetv on your MP3
[powerpress]
"Life flows when we're loving" ~Sabrina Bolin
Sabrina is a kind and peaceful person I feel incredibly blessed to have connected with this past year. She's also a powerful example in my life of how great a friendship that starts online can become. Sabrina is one of the most encouraging and generous women I've ever come across and is as heart open as she is selfless. I enjoy who she is and what she stands for so much that I decided to share her interview on my birthday :). I invite you to let her humble strength in and allow it to remind you of the importance of balancing your soul, mind and body.
Some key insights from this interview:
How the meshing of two cultures opened up her model of the world
The most beautiful lesson she has awakened to through traveling
The real meaning of conscious balance (different from the traditional meaning)
How to tap into inner balance through a "soul hour"
The depth of remembering "it's not about you"
How holding space for someone allows them to eventually see their own light
How she allows the flow of the universe to show up in her life
The most profound lesson she learned in her darkest day
Why being a vessel for love is the true purpose of life
Sabrina Bolin – Holistic Health Coach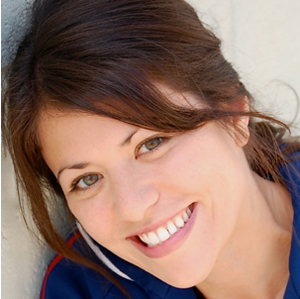 Sabrina Bolin is a compassionate guide and coach whose mission in life is to be a vessel for love and bring joy to all whom she is fortunate to touch. She currently manifests that mission through her work at MyMiBoSo, which stands for My MInd, BOdy, and SOul, the coaching practice she founded that focuses on bringing joy and balance to the mind, body, and soul by listening to one's own inner guidance or intuition. She is eternally grateful for the souls with whom she's already connected and to those whom she'll reach as her message and practice grow.
Growing up in Oklahoma to a Vietnamese mother and Caucasian father, Sabrina was surrounded by joy at a young age, and her unique multi-cultural perspective taught her early on that we are all truly more alike than we might realize.
Courage and curiosity led Sabrina to leave her home for California, where she attended and graduated from Pepperdine University with a degree in Business. During her time at Pepperdine she was fortunate to study abroad in London and travel throughout Europe, which strengthened her need to travel and continue learning from the people and cultures of the world. She continued to fill this need after graduation by working in various areas of the travel industry while traveling throughout the world.
Sabrina has always listened to her intuition, and that voice encouraged her to take an acting class one day, seemingly out of the blue. This class led to a career as a theatrical artist and fueled her passion for the art of storytelling to elevate the human experience. After several years of beautiful growth and creative expression as an actress, Sabrina began hearing that inner voice again guiding her to seek a new way to express herself on this planet and to help others shine their light more fully. Turning inward and through deep work with her own coach, Sabrina lovingly created MyMiBoSo to share her gifts with the world.
Connect with Sabrina:
On Her site: MyMiBoSo.com
On Facebook: facebook.com/MyMiBoSo
On Twitter: @mymiboso
On Youtube: Youtube.com/mymiboso
People & Posts Mentioned in this interview: