I first connected with Emelie about a year and a half ago and noticed a raw honesty in her work that I immediately admired. At the time, she was going through a big transitional period in her life, and it wasn't hard to realize she was experiencing pain.
The beautiful part about this transition was that she wasn't afraid to show her pain or cover up her feelings with lies (like so many people online do). I kept an eye on her work on and off and a few months ago I started noticing a beautiful awakening and aliveness that made me become even more interested in what she was up to. After a few months of watching her light continue to grow, I knew I had to connect with her and invite her to share her story and her truth over here.
I'm deeply grateful with how genuine, wise, insightful and alive Emelie is and it is my absolute honor to share her openness, light and radiance with all of you.
Enjoy!
Download audio / Listen to yourgreatlifetv on your MP3
[powerpress]
"Until you access your forbidden life, it's impossible to truly help others." ~Emelie Archer
Some key insights from this interview:
What was the pain that instigated a search for ultimate truth in her life.
Why she decided to explore an open marriage and what she learned from it.
What was the missing "soul level" piece that fueled a search for deeper intimacy.
How to experience devotional versus "exciting" passion.
What is the deepest gift that a woman can offer a man & viceversa.
How the jungle in Peru helped her get back home.
Why you need to embrace your forbidden life to serve humanity.
The single biggest thing you can do today to find your calling.
What is the TRUE purpose of life for her.
About Emelie Archer – Paradigm Instigator & Founder of Forbiddenlife.org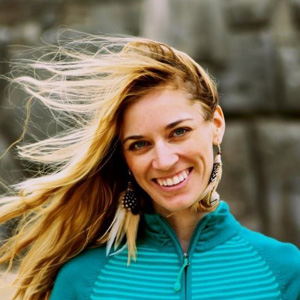 Emelie Archer is an igniter of paradigms, a poet, and the author of her forthcoming book, website, and program, "A Forbidden Life."
She helps her clients identify the empty spaces in their lives and access that which they'd formerly forbidden to themselves; be it wild love, a profitable and resonant business, a compassionate breakup, an identity reinvention, or the fearless pursuit of a lifestyle beyond the bounds of "normal."
She is about to embark on an adventure which will may or may not include running her business and raising her toddler in the Peruvian rainforest.


Connect with Emelie:
On her site: Forbiddenlife.org
On facebook: facebook.com/paradigmfcker
On Twitter: @Emelie_Archer


Program Mentioned in this interview: