NEW: Download audio / Listen to yourgreatlifetv on your MP3
[powerpress]
"Focus on love before anything else" ~Nathalie Lussier
Nathalie is an incredibly talented woman who left a lasting impression on me from the very first moment I interacted with her.Perhaps What I love most about Nathalie (aside from being incredibly knowledgeable and wise on ALL THINGS Tech related, having compelling marketing skills and super solid design skills) is that she has a HUGE heart. I met her in person at Blogworld NYC 2011 and was very touched by how kind, genuine and heart-ful she is. I'm so honored to have her be part of my show today and feel so grateful to be able to share a beautiful combination of actionable info with a soulful presence.
Some key insights from this interview:
How saying no to a lucrative job on Wall Street opened her life to more freedom
The event in her life that led her to become a master at marketing
The #1 Key that has allowed her to do what she loves & create a 6 figure income
Why business is a personal development tool
What Nathalie would avoid doing if she were starting over today
The power of developing and growing an email list
What's been the greatest freedom in creating her own products>
The 2 biggest mistakes people make when launching a product online
Her beautiful definition of life's true purpose
Nathalie Lussier – Entrepreneur, Online Tripe Threat & Founder of Nathalie Lussier Media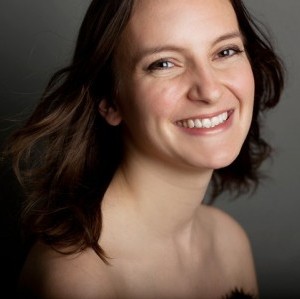 Nathalie Lussier is an online business triple threat, serving up digital strategy with empathy and do-it-yourself training programs to turn your website into the asset you know it should be. She's the creator of The Website Checkup Tool, and she loves getting techy with it, martial arts, and drinking green juice.
She's also a member of The Young Entrepreneur Council, an invite-only nonprofit organization comprised of the country's most promising young entrepreneurs.
Nathalie's work has been featured at: The Huffington Post, Mashable, US News, The Blog Of Tim Ferris, Under 30 CEO, Problogger among many others.
Nathalie's also been a guest speaker at Marlie Forleo's RHH live, Blogworld, and World Domination Summit.
Connect with Nathalie:
On Her site: NathalieLussier.com
On Twitter: @NathLussier
On Facebook: facebook.com/nathalielussierpage
Nathalie's Programs mentioned in this interview:
Editor's note: At the time of sharing this interview I'm not an affiliate for these three programs however, I strongly recommend them to ANYONE interested in launching a program successfully. As someone who has purchased programs from Nathalie I know that she absolutely, 110% delivers far beyond what she charges for her products.
1- Launch it yourself – How to sell digital products in 60 days or less
2- Launch it with me Training & Consulting
3- Build your list on autopilot
People Mentioned in this interview: