NEW: Download audio / Listen to yourgreatlifetv on your MP3
[powerpress]
"We're just here to be us" ~Mercedes Maidana
A grateful heart, an open being and the deepest sense of connection with source from this conversation with my friend Mercedes. Here's a woman whose broken heart led her on a quest to find her truth. Here's a soul who is sharing without any sense of self importance or an investment in causing a good impression. I know you will find the vibrational space of my guest, to be a beautiful reflection of your own inner journey as well as an invitation to open your heart a little bit more.
Some key insights from this interview:
How an overflowing of self leads to a truthful sharing of you
Why a gift in the form of a broken heart was the greatest blessing in her life
Why she left everything she knew in search for her truth
What is the beauty of following the energy of what is now
The incredible power that results from honoring your truth first
The depth in looking up in the midst of chaos
Why being drastically honest is incredibly liberating
Why the one force leads to abundance
Mercedes Maidana – Speaker, Coach, World Class Surfer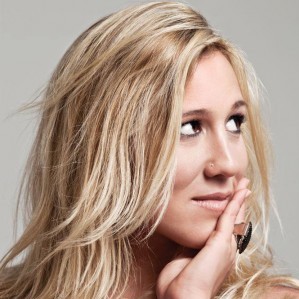 Mercedes is a big wave surfer and an Ambassador for Patagonia. She has given motivational talks in New York City, Honolulu, Santiago de Chile and Buenos Aires. Mercedes has taught Abundance Tools in group settings in Hawaii and privately with women in Utah, Texas, Argentina and Europe. Her passion is to live life to the fullest and inspire others to follow their dreams.
Mercedes Maidana has a unique story. Unlike most surfers, she grew up nowhere near the ocean. Originally from Buenos Aires, Argentina, she was a normal city girl living the cosmopolitan life until age 20, when she visited Brazil and surfed for the first time. From there, she traded in her high heels and makeup for wetsuits and sunblock. She ditched the city and began traveling the globe looking for waves. Like many surfers, she ended up in Hawaii.
Once settled on the North Shore of Oahu, she began to feel the lure of big waves. That initial pull of conquering a big wave has now become the passion of her life.
Mercedes has been learning and applying manifesting techniques since the early 2000's. She envisioned herself becoming one of the top female big wave surfers in the world and achieved it by getting nominated for her overall performance in 2009, 2010 and 2011 as one of the five finalists at the Billabong XXL Big Wave Awards, considered the "Oscars" of big wave surfing, just a few years after she started surfing.
In 2002 she earned an associates degree in Film and Television Production and Direction. From the age of 9, Mercedes has sought personal growth and spirituality. For many years she has studied and gained extensive knowledge on the subject of recovery from the effects of co-dependence.
With over fifteen years of experience in self-help, her desire in life is to keep improving herself, and to share her knowledge with others in order to help them as well. In 2006, she began practicing meditation, and since then it has been the centerpiece of her daily life.
Through her inner understanding of the power of manifesting she created the life she lives today as one of the top female big wave surfers and as a surf Ambassador for Patagonia. She travels the world surfing and inspiring people to follow their dreams. Mercedes shares her experiences through her blogs and by giving seminars around the world at Patagonia Events and giving Motivational Talks to teenagers and adults. Mercedes' life is focused on loving, and her passion is to inspire and help others to manifest abundance and find happiness inside.
Connect with Mercedes:
On Her site: MercedesMaidana.com
On Facebook: facebook.com/mercedesmaidanasurf
On Twitter: @MaidanaMercedes