NEW: Download audio / Listen to yourgreatlifetv on your MP3
[powerpress]
"You are enough because you exist" ~Tiphani Montgomery
To me, a true hero or heroine is an ordinary person who is able to surpass incredible obstacles through extraordinary will and effort, in order to serve humanity. I'm grateful to say that my guest today is one of such people. Pregnant at 17, with failing grades and a surplus of inner anger, Tiphani had all the odds to become an example of what not to do in life. Despite the non-existent support around her, she decided to have her baby while figuring out a way to let her inner genius shine out into the world. At the young age of 23 and with a GPA of 0 in College, she decided to write a poetry book and become a self published author. Within just one month of publishing her book, she managed to sell 2,500 copies and generate close to $40,000 dollars. She then decided to become a fiction writer and went on to write 4 best selling books, created a thriving coaching and ghost writing practice and started living a life that many people who graduate from the most prestigious colleges, don't get to live. Most importantly perhaps, Tiphani found a way to inspire and help other single mothers to let their deepest dreams, rather than their current circumstances, determine their destiny. I invite you to open your heart and mind and learn some skills and strategies that you can apply to your own life immediately to experience even more greatness.
Some key insights from this interview:
The power of embracing your own unique genius
How Tiphani managed to go from a 0 GPA average in college to earning $40,000 USD within her first 30 days in business
Why stubbornness can be an incredible source of power
How to go from pissed off to pissed off INTO action
The truth about people who can't "see it for you"
The blessing that her decision to be a single mother brought to her existence
A vital question that separates those who inspire others vs those who never do
What is the power in rejecting rejection
The life changing importance of asking
The significance in women's strength to shape the earth
The trap of buying into the good opinion of others
About Tiphani Montgomery – Best Selling Author and Business Coach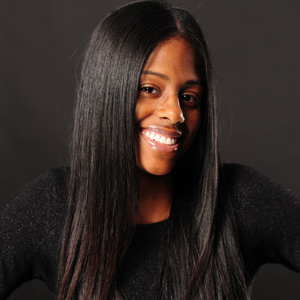 Tiphani Montgomery is a #1 Essence Magazine Bestselling Author, Huffington Post Blogger, and an Inspiring Motivational Speaker. She was recently selected to become a fellow for Bloomberg Businessweek + Sandbox (the foremost global network of exceptional innovators under 30) where she got a chance to create synergies and share ideas with some of today's most promising social entrepreneurs.
Tiphani is also the founder of, Knocked Up, Now What? TM which was established with a mission to become the biggest live event for young moms in the world. The live event is used as a vehicle to teach young mothers in every continent the fundamentals of self-love, financial literacy, entrepreneurship, and philanthropy.
She lives in North Carolina with her one year old son and twelve year old daughter.
Connect with Tiphani:
On her site: Tiphanimontgomery.com
On facebook: facebook.com/Tiphani-Montgomery
On Twitter @Tiphani_M
On Youtube: youtube.com/TiphaniMontgomery
People Mentioned in this interview: